Our History
In 2013, Stanley Weinstein, a nonprofit consultant and author as well as a volunteer who had been visiting Central New Mexico Correctional Facility since 2010, met with several Peer Health Educators at the prison. These Peers recognized that being released from incarceration is often a traumatic experience—and Peer Support would be the most effective way to address the pressing needs of the men and women we serve.
In 2015, a number of formerly incarcerated Peers got together with Stanley, and a small group of community leaders. They decided to form a new nonprofit organization that would provide vital services and a warm hand-off from prison life to a healthy life on the outside.
The organization was incorporated in late 2015. Best Chance is a nonprofit corporation in the state of New Mexico.
During our early months, we formed a board of directors and an advisory board of caring people with the expertise needed to guide the organization. But most of all, we continue to rely on Peer Support Workers, people who have had strong recoveries from criminal activity as well as from alcohol and drug use.
Our Values
At Best Chance, we display our values through our actions. We hold our staff and volunteers to the highest ethical standards of personal conduct. We understand that our behavior influences our clients and even stretches out to the greater community.
Best Chance values its clients. We do this by providing a respectful and judgment free environment for anyone who walks through the doors of Best Chance. We affirm, support, and respect our client's goals.
Best Chance values learning. At Best Chance we see ourselves as a learning organization, and understand the value of having a mind that is continually open to learning. We see every day as an opportunity for growth, and we know that a better future depends on what we learn today. We recognize that our staff, our volunteers, and the men and women we serve are walking along this learning path together.
Best Chance values friendship and collaboration. We can't do this alone. We depend on collaborative efforts with clients, staff, and volunteers. We seek opportunities to form meaningful collaborative relationships with other agencies. We recognize that each person and each organization is a piece to a larger solution.
Best Chance values evidence-based research and programming. We are pragmatic; we value what works.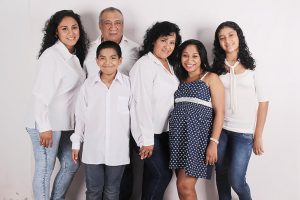 Best Chance strives to reunite families and build strong support networks for our participants.
The Best Chance Office – A Warm and Welcoming Space
Best Chance secured an office space at 5907 Alice Ave. NE, Suite E, in Albuquerque NM. We have developed a space that is a warm, welcoming place—a place to meet with positive volunteers and professional staff. We have secured a multi-use space where the recently released can play a game of chess, hang out with Best Chance folks, or read an uplifting book from our library.
Too often, people who have experienced incarceration are "cut off" from others. They don't believe that there are any good or helpful people out there. Because Best Chance maintains a positive and supportive environment, it is a place where people learn to trust. The emotional "cut off" must stop somewhere.
At Best Chance, we have trained empathetic volunteers, some of whom may be non-offenders, who participate in a broad spectrum of social activities with the recently released. We have Support Groups with meals every Wednesday at 11:30 am and Saturday mornings at 8:30 am.
We have a large enough space to accommodate a modest library, a quiet area for board games and group meetings/discussion groups, and office space for learning computer skills. Moreover, we have adequate space to maintain appropriate separation between men's and women's programming.
Staffing the facility creates a paid opportunity for a limited number of recently released candidates. Additional staffing is performed by program participants who wish to fulfill their community service requirements or OPRE pre-exposure hours. It is our hope that men and women participating in our programs help create an attractive physical environment.